Our Team: Experienced and Compassionate Providers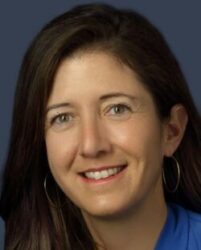 Emily Aron, MD
Medical Director of the Infant and Early Childhood Mental Health Program
MGUH
Dr. Aron is a child and family psychiatrist with an extensive background in providing infant and early childhood interventions to families in the DMV. She received her Bachelors in Science in Human Development and Family Studies at Cornell University College of Human Ecology and her medical degree from Georgetown University. She completed her general psychiatry residency at Mount Sinai School of Medicine and Child and Adolescent Psychiatry Training at NYU. Dr. Aron also has prior research experience, working at the National Institute of Mental Health studying ADHD in young children with Dr. Xavier Castellanos and examining attachment, temperament and neurophysiology at The George Washington University. She has published multiple articles related to adult and children's mental health in scholarly journals.
Dr. Aron has specialized training in infant and early childhood mental health and is rostered in Parent-Child Interaction Training, Child Parent Psychotherapy and Circle of Security Parenting. She enjoys training the next generation of early childhood psychiatrists and works with child psychiatry fellows who rotate in the Early Childhood Program. She is also involved in teaching infant and early childhood principles through the multidisciplinary professional certificate program at Georgetown University School of Continuing Studies for which she is the co-director of the program that brings together luminaries in the field to teach students from all over the globe.
Dr. Aron's clinical work focuses on providing culturally responsive and high quality services to families in DC, Maryland and Virginia. She works in partnership with community-based organizations to meet families where they are and can feel most comfortable in receiving care. She is passionate about prevention and early intervention in mental health.
In her free time, Dr. Aron tries inventing recipes that her two school-age children will eat, spending time with friends and family, gardening and getting outdoors. She is also trying to visit every National Park in the United States and has already visited twenty.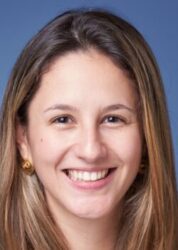 Amalia Londoño Tobón, MD, IMH-E® Mentor
Dr. Amalia Londoño Tobón is a bicultural-bilingual, board-certified psychiatrist and researcher with expertise in perinatal, infant-early childhood, family, and cultural aspects of mental health. She received her bachelor's degree in Neuroscience from Johns Hopkins University and her medical degree from Stanford University. She completed her psychiatry residency and child psychiatry fellowship at Yale University. Additionally, Dr. Londoño completed a postdoctoral clinical and research fellowship in perinatal mental health at Brown University, and a research fellowship at the National Institute on Minority Health and Health Disparities. She is currently a faculty member at Georgetown University Medical Center. Her research and scholarly work focuses on understanding and addressing mental health disparities during the perinatal and early childhood period.
She has specific training and expertise in working with families who have experienced trauma and adversity, and parent-child relationship difficulties. She is rostered in Child Parent Psychotherapy, Circle of Security, and Cognitive Processing Therapy. She also has training in Parent Management Training, Cognitive Behavioral Therapy, psychodynamic psychotherapy.
Dr. Londoño was born in Colombia. She is fluent in Spanish and English, and has taken French, Italian, Mandarin, and Hebrew courses. Outside of work, she enjoys being outdoors, spending time with her family and friends, learning about different cultures and traditions, enjoying diverse food, and learning new languages.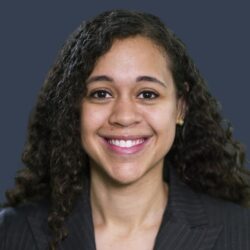 Erica Coates, Ph.D.
Dr. Coates is a licensed clinical psychologist at [clinic name]. She is a mother of two young daughters and has extensive experience working with children and families experiencing chronic stress. She is a compassionate therapist who takes a collaborative approach to support families in reaching their health goals.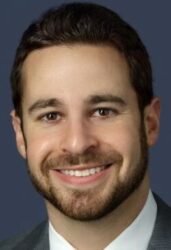 Michael Brachfeld, PhD
Dr. Brachfeld earned his Ph.D. in School Psychology from Tulane University. He completed his Doctoral Internship at the Kennedy Krieger Institute/Johns Hopkins University School of Medicine. Dr. Brachfeld subsequently completed a Postdoctoral Fellowship in Clinical Psychology at the University of Michigan University Center for the Child and Family.
Dr. Brachfeld has experience providing clinical services in schools, community mental health centers, university clinics, and hospitals. His clinical interests focus on promoting positive academic and social-emotional outcomes for children and adolescents. Dr. Brachfeld also has extensive experience working with parents to increase the utilization of positive, consistent, and effective parenting practices.
In his spare time, Dr. Brachfeld enjoys playing tennis and running. He is an avid sports fan who cheers on the University of Michigan (Go Blue)! Dr. Brachfeld also enjoys traveling and spending time with friends and family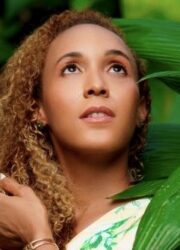 Flavia DeSouza MD MHS
Dr. DeSouza is a Child and Adolescent Psychiatry Fellow at Medstar-Georgetown, a Board-certified Adult Psychiatrist with attending privileges at Howard University Hospital, and DEI consultant with Vision for Equity. She was born and raised in the beautiful island of Jamaica. Prior to entering medicine, she was a community and regional organizer who equipped local and regional Church leaders up and down the northeast to advocate for social change and social justice. She completed her general psychiatry residency and public psychiatry fellowship within the Yale Department of Psychiatry. She is the co-founder of Rooted in Transitions project — a platform that focuses on building mental health literacy for Caribbean emigrants. She is able to do this work through the support of an American Psychiatric Association SAMHSA fellowship. She also has interests in early childhood mental health and mitigating the impact of early childhood trauma. Outside of work she enjoys liming, modeling, making granola and learning to play squash.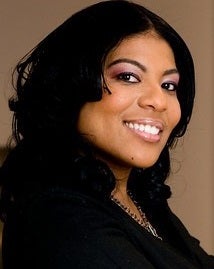 Marika Martin, Ph.D., LCMFT, CFLE
Dr. Marika Martin is a Licensed Clinical Marriage and Family Therapist and a Certified Family Life Educator who has worked with couples, individuals, and families for over seventeen years. Dr. Martin is a Clinician/Instructor in the Department of Psychiatry at Georgetown University School of Medicine and Medstar-Georgetown University Hospital. Dr. Martin believes it is a privilege to be part of an individual's mental health journey. She does not take her role for granted, as she knows that each person she approaches is the expert of his or her life. A systems thinker, Dr. Martin appreciates working with her patients from a holistic perspective.
Dr. Martin earned her doctorate and Master of Science degree in Marriage and Family Therapy from Texas Tech University in Lubbock (Texas), in addition to her Master of Science degree in Child and Family Studies from Miami University in Oxford (Ohio). She has training and experience in the following areas: Marital, Couple and Family Therapy, Law Enforcement, Critical Incident Debriefing Groups, EMDR, Trauma Treatment, Strategies for Coping with Stress, Anxiety, and Depression, Sand Play Therapy, Child Play Therapy, Parenting Education, Parent Child Interaction Training (PCIT), Circle of Security Parenting (COSP), Anger Management for Children, and Brain Gym.
Feelings of worth can flourish only in an atmosphere where individual differences are appreciated, mistakes are tolerated, communication is open, and rules are flexible – the kind of atmosphere that is found in a nurturing family. Virginia Satir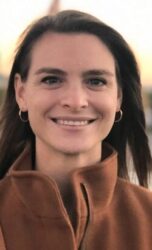 Elizabeth Demeusy, Ph.D.
Dr. Elizabeth Demeusy is a Licensed Clinical Psychologist and the Assistant Director of Research and Program Evaluation at the Medstar Georgetown Wellbeing in School Environments (WISE) Center, where she is actively involved in both research and clinical activities. Broadly, her research focuses on the impact of trauma and adversity on the developmental trajectory, as well as the design, dissemination, and evaluation of interventions to promote wellbeing and prevent long-term psychological maladjustment. Dr. Demeusy conducts applied intervention research in real life settings that is informed by the clinical services delivered, creating a necessary and impactful feedback loop between research and clinical intervention.
Dr. Demeusy also has extensive experience providing evidence-based interventions in under-resourced communities to children, families, and educators. She specializes in infant and early childhood mental health and educator wellbeing. Overall, she is passionate about ameliorating the impact of trauma and increasing accessibility to evidence-based mental health services in community settings. Dr. Demeusy earned her PhD in Clinical Psychology from the University of Rochester. She completed her doctoral internship training through the Child and Family Track at Denver Health Medical Center, and a postdoctoral fellowship through Medstar Georgetown University Hospital.
In her free time, Dr. Demeusy enjoys spending time outdoors, reading, exploring the DMV area, and spending time with family and friends.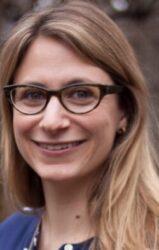 Ruthie Arbit, LICSW, MA
Ruthie Arbit, LICSW, MA, is a clinical psychotherapist specializing in perinatal and pediatric mental health. At MGUH, Ruthie engages in research, teaches, supervises residents, and sees patients in the outpatient psychiatry department. Ruthie has worked in a variety of different settings including schools, domestic violence shelters, early intervention programs, and hospitals. Ruthie has a Masters from Columbia University and a Masters of Arts from The Jewish Theological Seminary. Ruthie has done advanced training and received certification in a number of different modalities including SPACE (Yale Child Study Center), DIR/Floor-time model, CBT (Boston University) and Exposure and Response Prevention (Cognitive Behavior Institute).
Ruthie has been published in a number of acclaimed publications including The Journal of the American Academy of Child & Adolescent Psychiatry, The Atlantic, and The Washington Post. She has presented at a number of conferences including Postpartum Support International Conference, Mayor Bowser's Maternal and Infant Health Summit, and Marcé of North America Perinatal Mental Health Conference. Ruthie also teaches courses including CBT for the Perinatal Period and CBT/ERP for Perinatal OCD.
In her free time, Ruthie loves cooking, reading fantasy novels, hiking with her dog, or chasing around her three rambunctious kids.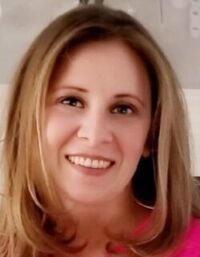 Yancy Padilla
Yancy Padilla is a child and adolescent clinical social worker. Yancy currently splits her time at the Infant and Early Childhood Clinic and Medstar Georgetown Wellbeing in School Environments (WISE) Program, where she works with youth and families as a School Based Therapist at Washington, D.C. Bilingual Schools. She is also currently involved in research related to understanding how a child's adversities may impact their ability to thrive in the school setting. Her practice is geared towards early intervention and treatment with pediatric and youth patients with mental health diagnoses including trauma, ADHD, anxiety, behavioral problems, and learning disorders. She has specialized, evidence-based training in the evaluation and treatment of traumatic stress in children and adolescents, ages birth through 18 years. She is certified in Trauma-Focused Cognitive Behavioral Therapy (TF-CBT), certified in Parent-Child Interaction Therapy (PCIT), master trained in Acceptance and Commitment Therapy (ACT), and trained to fidelity in Child-Focused Traumatic Stress Intervention (CFTSI) and trained in the Supportive Parenting for Anxious Childhood Emotions (SPACE) model.
As a native Spanish speaker, she takes great pride in serving diverse and underserved populations across many settings. In addition to this service, she has made it her personal mission to break down language barriers to meet the needs of Spanish speaking families seeking mental health services in a client-centered collaborative and compassionate manner. She has authored and co-authored articles related to children and families with adverse experiences from historically-marginalized communities as she amplifies her clinical expertise and lived experiences of families that she has served and those that she hopes to support.
Outside of work, she loves to spend time with her two wonderful children and granddaughter. She gets re-energized by being outdoors mostly getting dirty in the mud while in the trails, so if you ever see me please don't be afraid to wave (even if she's on the ground because she's known for falling a lot 😊)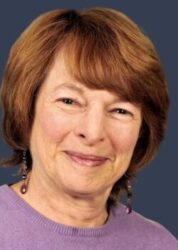 Kathy S. Katz, PhD
Kathy S. Katz, PhD, is a pediatric psychologist, with a joint appointment between the Department of Psychiatry and the Department of Pediatrics. Dr. Katz has a specialty in providing evaluation and treatment of young children and their families. She has a particular interest in assessment and intervention with children with developmental risks. Dr. Katz works with families to improve problems with sleeping, eating, toileting, and tantrums. She also provides therapy for school age children to help them better manage anxiety and regulation of emotions.
Dr. Katz has been active on Task Forces of the American Psychological Association to promote national policies towards early intervention for children with mental health problems. She has conducted community-based research to improve outcomes for high-risk infants and their families. Dr. Katz completed her PhD in Clinical Psychology at Rutgers University. She did her internship at the Judge Baker Center of Harvard Medical School and a Post-doctoral Fellowship at Boston Children's Hospital.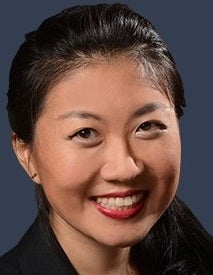 Jessica Ouyang, MD
Jessica Ouyang, MD, is a pediatrician, child and adolescent psychiatrist, and perinatal psychiatrist at MedStar Georgetown University Hospital. Her clinical work currently involves integrated mental health care in primary care pediatrics and obstetrics/gynecology. Administratively, she works closely with the leadership team at ECIN/Healthy Steps Program. She received her medical degree from Saint Louis University and completed residency training in the Triple Board Program (Pediatrics, General Psychiatry, and Child & Adolescent Psychiatry) at Indiana University, where she served as chief resident in her last year. She is also a fellowship-trained perinatal/reproductive psychiatrist from Brown University/Women and Infants Hospital of Rhode Island. Her academic interests include perinatal mental health, general pediatrics, behavioral management training/education, early childhood development/attachment, and medical education.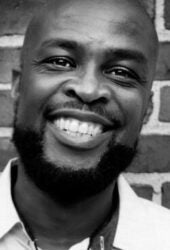 Travis Spencer
Travis Spencer is a licensed mental health therapist and mindfulness teacher/facilitator, and a graduate of Trinity Washington University with a Master of Arts degree in Clinical Mental Health Counseling. Over the years, He generously dedicated himself to serving Black and Indigenous People of Color (BIPOC) through counseling, adults, teens, children, and families.
Travis is a mental health coordinator for Inward Bound Mindfulness Education (IBme) retreats in Virginia and in California. iBme mission is to provide in-depth, highly relational mindfulness programming for youth and the parents and professionals who support them.
Additionally, Travis established:
The Institute of African American Mindfulness LLC (IAAM). IAAM is a healing and wellness organization that supports the natural capacity of African Americans and Allies to heal and live in an inclusive community devoted to Mindful Living.
The Mindful Teen Circles (MTC) at Georgetown (MTC@GT), Mindful Teens of Color at Maya Angelou Academy at Youth Services Center (MTC@MAA@YSC), and the Mindful Teens of Color at Taratibu Youth Association (MTC@TYA). The Mindful Teen Circles' mission is to create an inclusive healing-centered community of practice that employs mindfulness to support the psychosocial development of teens (Identity versus Confusion). MTC supports teens by creating a mindful environment to foster (1) physical, (2) mental, (3) social, and (4) emotional well-being.
Travis fosters ongoing relationships and partnerships with Educare DC and Insight Meditation Community of Washington DC IMCW.